Disclaimer
www.grifotour.com is the website of Grifo Tour - Centro Guide in Toscana

Owner: Dr. Ulrich Kohlmann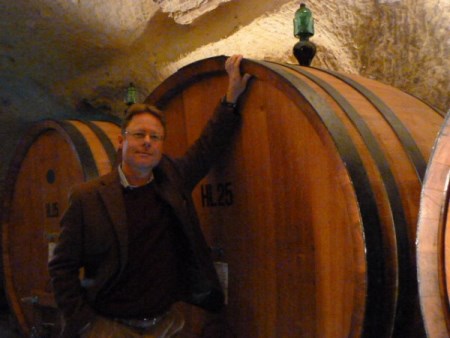 Via di Lupo Parra, 155
I-56023 Cascina (PI)
Tel.: +39 / 050 760 388
Email: posta@grifotour.com

VAT/P.IVA: IT 016 44 26 05 05
C.F: KHLLCH62R08Z112H

Registered office: Cascina
Office of the Register of Companies: Camera di Commercio Pisa, Ufficio Registro delle Imprese: 143497

Copyright:
All rights of Internet pages are held by Grifo Tour. Unauthorized copying and use of any content and images is prohibited. The content of the pages www.grifotour.com is intended exclusively for personal, non-professional use. The reproduction, copying or modification of this site, or any part of it, is expressly prohibited without prior written consent.
Trademark law

:
We expressly point out that the names, trademarks and logos shown on this site are the property of their respective companies and / or persons and subject to copyright!
Privacy:
GRIFO TOUR has a firm commitment to privacy. This statement discloses our information gathering and dissemination practices for this site.If you are submitting personal information over the internet which you wish to remain private, please note that, while all attempts are made to secure information transmitted to this site, users should be aware that there are inherent risks transmitting information across the Internet.
This site provides facilities for the secure transmission of information across the Internet. While the risk of anyone intercepting and misusing information transmitted by email is usually very low you should be aware that a determined individual with the right skills may be able to do this.
Every effort has been made to ensure accuracy and quality of the information contained in this web site. However, no warranty, expressed or implied, is provided. Grifo Tour expressly disclaim all and any liability and responsibility to any person, where a reader or user of this web site or not, in respect of anything, and of the consequences of anything, done or omitted to be done by any such person in reliance, whether wholly or partially, upon the whole or any part of the contents of this web site.
The responsible data handling party is Dr. Ulrich Kohlmann, c/o Grifo Tour, Via Di Lupo Parra, 155, 56023 - Cascina (PI), Italy,Phone +39 050 760388, which you may contact at any time, and at no charge whatsoever, in order to consult, integrate, or for the modification or cancellation of your personal data, or to oppose the use of the same, either totally or partially, for the above purposes, in accordance with the terms of Art. 7 of legal decree 196/2003.
Information logged:
When you visit this site, our server logs information which is provided by your browser. This information is used to create summary statistics which allow us to assess the number of visitors to the different sections of our site, discover what information is most and least used, determine technical design specifications, and help us make our site more useful to visitors. The information logged is as follows :
the type of browser you are using;
the date and time of your visit;
your top level domain name (for example .com, .gov, .au, .uk etc);
the address of the referring site;
your server's IP address (a number which is unique to the machine through which you are connected to the Internet: usually one of your service provider's machines).

the address of the pages accessed and any documents downloaded.
No attempt will be made to identify users or their browsing activities, unless disclosure is required by law or due to a mandatory requirement of a Court, Governmental Agency or Regulatory Authority. We use the information only for statistical analysis or systems administration purposes.
Electronic mail adresses:
We will record your email address if you transmit it to us electronically either in an email message or via a web page form. It will only be used for the purpose for which you provide it, and will not be added to a mailing list unless you request that this be done. We will not disclose it without your consent.
Subscription and Feedback forms:
Some pages of this web site provide the facility for users to fill out an online form for the purpose of subscribing to a special service or to provide us with feedback about our web site. We will ask you to provide only enough personal information to fulfil that purpose. We will record it to facilitate follow up and for statistical analysis. Only authorised Grifo Tour staff will have access to this information.
Cookies:
A cookie is an electronic token that is passed between browser and server to transfer small amount of information.
We do not use cookies to collect personal information or to track your activities.
Linked Sites:
Grifo Tour has partnered with reputable third parties to offer our site visitors a variety of products and services. This means that our website may contain links to, or framing of, external web sites. Although we only work with reputable third parties, our business partners may have different privacy policies and practices than us. We are not responsible for the privacy practices or the content of such sites and therefore, make no warranties and accept no liability in relation to material contained on these. We encourage you to read the privacy statements of any linked or framed web site before submitting any personal information.